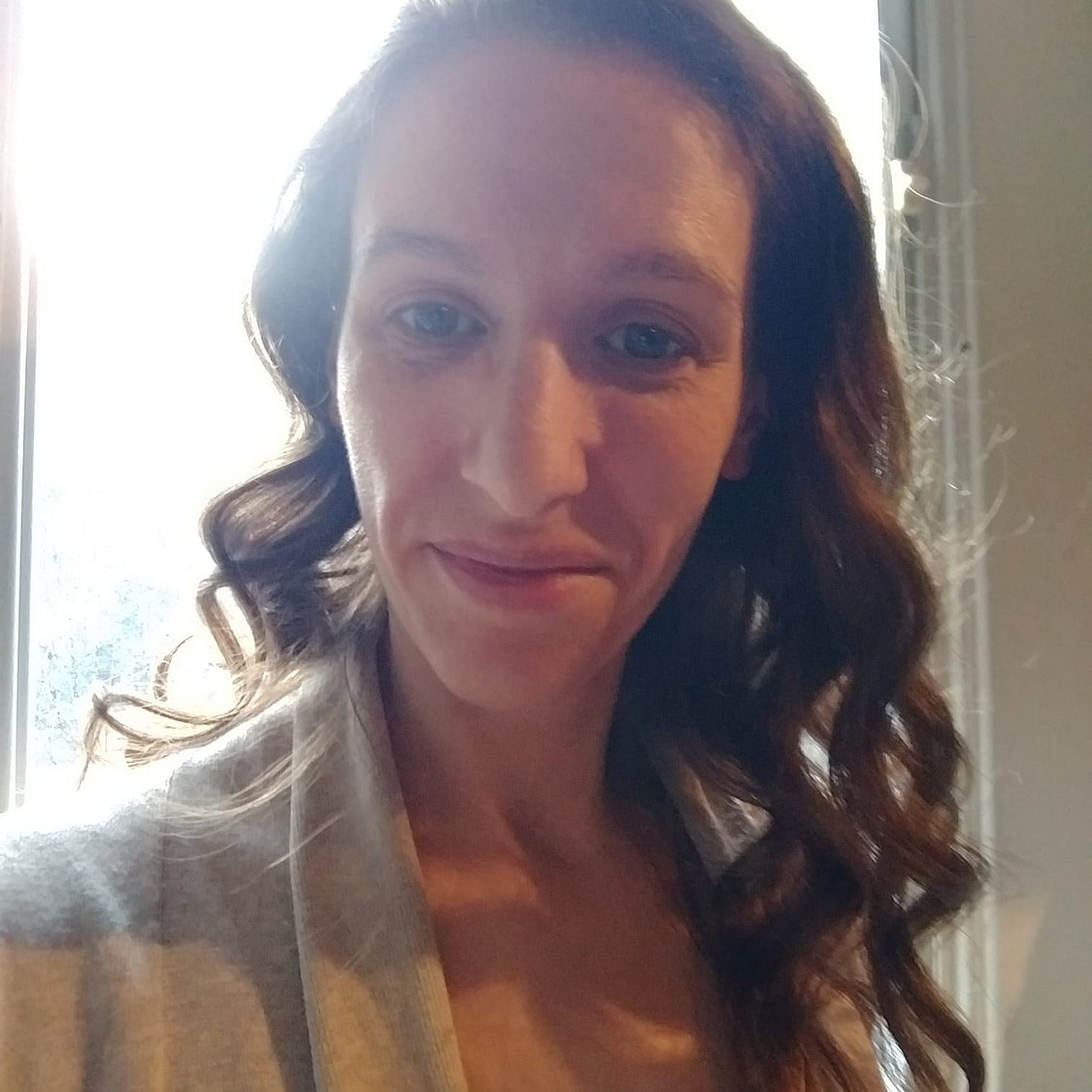 7 years of experience | 30 families served

Willing to provide evidence of COVID-19 vaccination
Pricing
$35/hr – same price for daytime care & overnight care
No day time minimum # of hours; overnights are 8 hrs minimum & 10 hrs maximum
Experience & Education
Qualifications
Certified through Warm Welcome Birth & Postpartum Doula.

Currently enrolled with NCS

Trained with MommyWise Sleep Solution in 2018
Education
Studied Early Childhood Education & Business
Professional Experience
Postpartum doula for 7 years

Sleep trainer for 3 years

Nannied prior to being a birth & postpartum doula. Served one family for 7 years (2003-2010).

Started birth services in 2012 while growing my own family; i

n 2014 I shifted to more daytime postpartum care after my training and continue to offer postpartum and sleep training.

Trained in placenta encapsulation

CBE certified and offer remote classes when possible
Areas Served
Within an hour of Shelburne, MA
What can I help out with?
Infant feeding, Light housework e.g. baby laundry, cleaning dishes, Letting parent(s) sleep while you take care of baby, Letting parent(s) go out for a walk/coffee while you take care of baby, Light meal prep, Helping mom learn how to take care of baby
Health Precautions & Exposure
I plan to wear a mask my entire shift. I'm willing and able to have testing done as needed (and when I physically can!). I am also willing to do temperature checks as needed. I encourage mask wearing and frequent hand washing. I am vaccinated, wear a mask when engaging with clients in combination with distancing and CDC guidelines. My family and I practice social distancing and have not allowed people in our home since the pandemic started. 

Introduce yourself!
Hi! I'm Karen, family and friends call me Kay. I have 4 children that are my light force to life and a tiny toy poodle who is like a 5th kid, but spends her days in my lap. I'm a coffee lover and enjoy balancing my work/play life. I love making weird creative art, and when I'm not working I'm learning how to be the best mom I can be as my kids age into teen-hood! Outside of work, I love crafting with my kids, reading, writing poetry, playing piano, and practicing yoga.
How do you help new parents?
You'll feel heard, validated and supported in our work together. My goal is to get you feeling confident and ready to do this without me so when I leave you're already saddled up with no fear!
Why did you pursue this career?
Honestly speaking, back in 2011 a friend had a stillbirth and she welcomed me into her space. That experience had me questioning what my existence was in this world and how I can most benefit families. No path is ever the same, no two families are alike, and supporting each one where they are at is important for overall growth.
Testimonials
Karen at Western MA Doulas changed our whole outlook on bedtime! We used to dread bedtime for our 5-year old, who still required an adult to lay with him until he'd fall asleep and would also get up 2-3 times a night screaming and crying. We tried everything, including a sleep study which yielded zero results. Enter Western MA Doulas. Karen patiently coached us through what I thought was going to be a very exhausting and long process, but which ended up being so simple and straightforward. Our little one is now sleeping through the night with zero wake-ups and no crawling in our bed in the middle of the night. We are so relieved! Thank you Karen!! – Leeanne Hadsel, 2019
I highly recommend Karen as a doula! She is very friendly, easy to talk to, makes you feel comfortable and is a great support to have during labor! She is there to support you no matter how you choose to birth your baby. She has a calming presence and gives the best massages! – Charissa Grincavitch, 2015