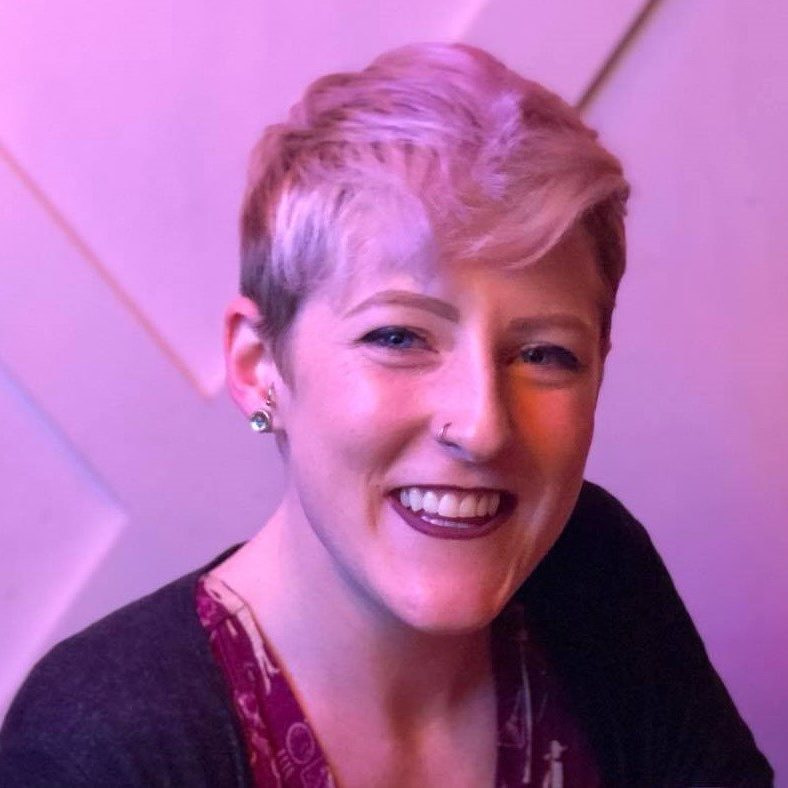 Birth Doula, Overnight Care Provider, Postpartum Doula (trained), Nanny
1 years of experience | 4 families served

Willing to provide evidence of COVID-19 vaccination
Pricing
$35 per hour (minimum 4 hour for daytime, 8 hours for overnight)
Sliding scale available
Experience & Education
Qualifications
BEST Birth Doula, 2020
CAPPA Postpartum Doula training (not yet certified), 2021
Education
Bachelor of Arts, concentration in Social Work, Eastern Nazarene College, 2016
Professional Experience
Full-time Nanny, Newton, MA 8, 11 & 12 yo 2019-Current
Assistant Teacher (Part-time), The Preschool Experience, Newton, MA 2018-2019
Full-time Nanny 2, 4 and 6 yo, Newton, MA 2016-2018
Areas Served
What can I help out with?
I provide physical support during the birth and postpartum including assisting with mobility, particularly after a c-section, breastfeeding assistance, baby wearing, and helping parents care for and bond with their baby.
Health Precautions & Exposure
I live with one person. I come in contact with the family I work for, but they are extremely COVID conscious and don't interact with anyone outside their home apart from going grocery shopping. I am also extremely cautious in my personal life and am not currently seeing any family or friends apart from my husband.
Depending on the needs of the family, I am open to the following:
Wearing masks in the home (if the family is comfortable with that)
Temperature checks
COVID tests

Introduce yourself!
Hi! I'm Jaime Burt. I grew up in Connecticut and moved to Boston 9 years ago to study social work at Eastern Nazarene College in Quincy and have been living here ever since! I met my husband Nick at college and we have been married for almost three yeas! We have three cats together who are debatably the true loves of my life. Since graduating college I have worked as a full time nanny, assistant preschool teacher, and now work as a birth and postpartum doula. In my free time I like to spend time with my husband and three cats, cook yummy vegan meals, practice yoga, and spend time outside. Outside of work I love to spend time with my husband and three cats, get together with my family in CT (pre-COVID), cook yummy vegan meals, and hike or spend time outside.
How do you help new parents?
I support clients by equipping them with evidence based information so that they can make informed choices in regards to their birth and postpartum experience. I also provide emotional support when the pregnancy is particularly challenging, the birth takes an unexpected turn, or the stress of early postpartum and being a new parents weighs heavily on the family.
Why did you pursue this career?
My "why" for working as a birth and postpartum doula can be boiled down to a firm belief that all people deserve support as they walk through their life journey, but particularly a journey as challenging, life-changing, and meaningful as growing, birthing, and raising humans. I first fell in love with this work while working as a full time nanny where I witnessed firsthand the beauty and the challenges that come with being a parent. This began with a desire to support birthing people as they labor to bring their children into the world, desiring for them a positive birth experience in which they felt honored, respected, informed, empowered, and supported. I feel strongly that no person should have to walk through birth or postpartum alone or without support and feel so blessed to be able to support families in this way.
Testimonials
"I hired Jaime as a postpartum night doula and I cannot recommend her enough! She is patient, caring, knowledgeable, self-directed, clearly loves kids of all ages, and is passionate about helping moms. I was physically incapacitated after a c-section. I had peace of mind that Jaime could help me be present for my baby, and could be another set of eyes and ears to tend to him during the critical first few weeks after birth. I would have hired her full time if our schedules aligned, and certainly would hire her again. I cannot recommend her enough!"
Kerry C, Cambridge MA – Postpartum Doula, Overnights
October 2020