A video series exposing how real women make new motherhood (+ the transition back to work) work for them.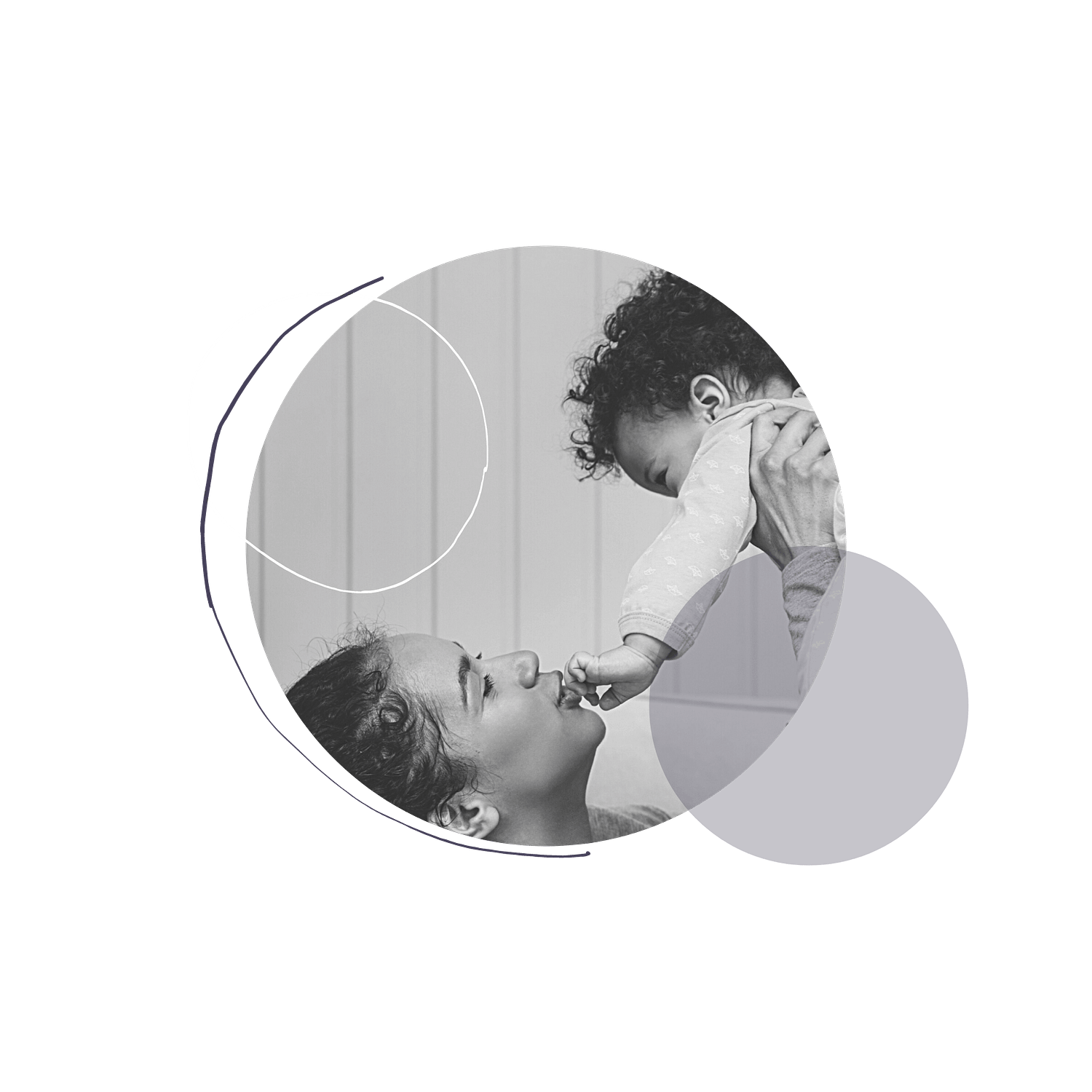 Let's be real - being a new parent is hard. The fact that it's not an open conversation makes it even harder. We have gathered perspectives from a wide range of mothers to pull back the curtain on new motherhood. In our interviews, we ask these supermoms about their pregnancy, birth and postpartum experiences. 
Do you know a Boston-area mom/dad/parent that you are inspired by? Let us tell their story!
Aceil Halaby, Co-Founder and COO of BloomerTech
Aceil is Co-Founder and COO at BloomerTech, a company reinventing products for women's heart health. Aceil is a graduate of the Rhode Island School of Design and MIT where she received her Masters in Engineering. And, during the founding and launch of BloomerTech, Aceil was pregnant with her first child, Romy!
#foundermom #momintech #startupmotherhood
Emily Keneally, Founder of Alice Walk
Emily Keneally grew up in Hingham, Massachusetts and is the Founder of Alice Walk, a women's clothing company based in Boston. After graduating from Bowdoin College, Emily worked at Goldman Sachs for five years and then at food start-up UNREAL Candy. In 2016, Emily launched Alice Walk and has grown it into a thriving business all while becoming a new mother to Madigan.
#foundermom #mominbusiness #mominfashion
Kate Westervelt, Founder and CEO of MOMBOX
Kate Westervelt is the Founder and CEO of MOMBOX, a women's wellness company on a mission to take better care of new moms during the postpartum recovery period. MOMBOX ships postpartum care kits, direct-to-consumer, filled with the healing aids new moms need across the U.S. Prior to MOMBOX, Kate was the Director of Content Strategy for Purple Carrot, was the Managing Lifestyle Editor at Wayfair.com and was a member of the award-winning communications team at the Financial Times in New York City. Kate is also the mother to two beautiful boys, Noah and Mack.
#momswholaunch #foundermom #startupmoms
Meghan Block, Owner of Boston Moms
Meghan Block is the Owner of Boston Moms - an online platform dedicated to cultivating community so that motherhood isn't a lonely experience. Meghan was born and raised in Plymouth, attended college in Boston, and followed her husband around the country while he served as a Submarine Officer int he United States Navy. In 2016 they decided to move to Boston to put down roots. She has three children, born in 2013, 2015 and 2019 and works full time from home.
#bostonmom #momboss #navywife
Suelin Chen, Co-Founder and CEO of Cake
Suelin Chen is the CEO and Co-Founder of Cake (joincake.com), an online platform for end-of-life planning that is trusted by a variety of organizations including Natwest/Royal Bank of Scotland, Blue Cross Blue Shield of MA, Massachusetts General Hospital, and more. Prior to starting Cake, Suelin served as the Director of The Lab@Harvard, where she worked with student entrepreneurs and researchers at the Wyss Institute to commercialize their ideas. She then worked as a commercial and transaction advisor to healthcare companies at IMS Health Capital.  Suelin earned her BS and PhD from MIT, where she engineered new medical technologies to support doctors and patients in making better treatment decisions.
#foundermom #startupmom #momintech
Kristin Quinn, Founder of Misadventures in Mommyhood
Award-winning Mommy Blogger and Lifestyle Expert Kristin Quinn has 20 plus years of experience in Sales and Marketing. Highlights of her career include working for Martha Stewart Omnimedia – where she helped plan and implement an exclusive baby product line into Kmart stores – and Dorel Juvenile Group (purveyors of the Quinny, Maxi-Cosi, Safety 1st, and Cosco baby product brands). There she served as both a Senior Project Manager and Senior channel Manager developing products and introducing baby brands to retailers like Babies R Us, Walmart, Target, Sears, and Specialty Retailers. In 2012, Kristin chose to fulfill her dream of running a yoga studio and owned Charlestown Yoga in Boston until 2015.She is the author of the popular Misadventures in Mommyhood – a humorous parenting blog (and book!) with both a national and international audience helping to bring "the truth and nothing but the truth" to everyday moms with a heartfelt tone. She was a featured writer for Stroller Traffic Boston and Mommy Poppins Boston and also serves as a brand ambassador and spokeswoman for several companies around the country.
Carolyn Ferguson, Senior Manager at Ernst & Young
Carolyn Ferguson is a certified public accountant (CPA) and financial services executive. As a dedicated, lifelong learner, she builds relationships and leads her teams with passion and enthusiasm. Carolyn serves on the board of the Boston Club (@thebostonclubwomen), a nonprofit focused on advancing women leaders to visible leadership roles. She also serves on the diversity and inclusion council of the Massachusetts Society of CPAs (@masocietyofcpas), whose mission is to increase the diversity of those entering the accounting profession in Massachusetts. In December 2019, Carolyn became mom to Philip, which is by far her most rewarding job
Sharnetta "Sharqi" David, Human Resource Business Partner + Founder of CONNECT
Sharnetta "Sharqi" David is a Human Resource Business Partner, Learning and Development Lead, and Founder of CONNECT, a networking and event brand. She specializes in organizational strategies and develops inclusion models to meet her clients' talent management and business development needs. Sharqi's passion for client/customer success, technological innovation and equipping teams with mission-critical skills fused her work at Fidelity Investments, Wayfair, and Lionbridge Technologies, Vertex Pharmaceuticals, Vera Institute of Justice, and Park Avenue Armory. She uses her undergraduate studies at Georgetown in English and sociology, and graduate studies at Johns Hopkins University in counseling and Harvard University in art and organizational leadership to inform her work in building diverse, high-performing teams, and creating inclusive, equitable work environments.