Find expert help at home for daytime and overnight care
Rest easy with help finding the best night nurses, newborn care specialists and postpartum doulas from in your community.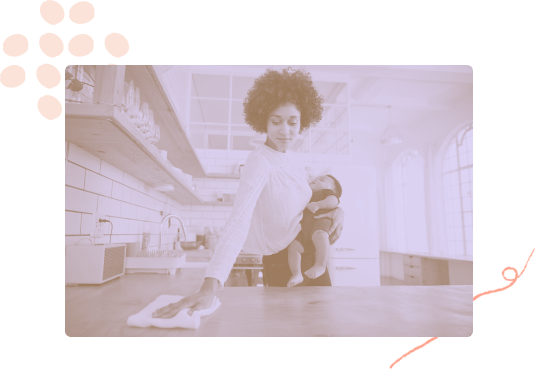 The transition into parenthood is exciting, challenging, and daunting all at once. We're here to lighten the load.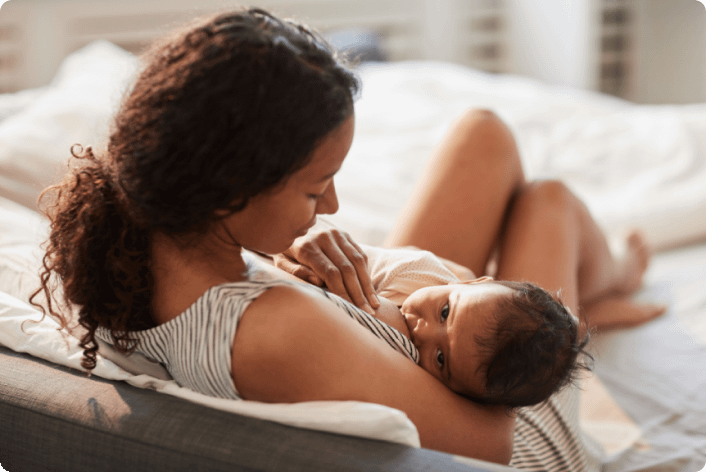 WellNested helps you and your family adjust to your new chapter by connecting you to expert personalized care
Why book with WellNested?
No more waiting and calling around to see who is available
We get to know your preferences so that we can find you the perfect match!
We do the hard work of interviewing and reference checking our providers so that you don't have to!
We will work with you to create a custom payment plan that makes sense for your family
Best practices to keep your family safe: COVID-19
Our first priority is that your family is able to stay safe and still get the care you need. We recommend that all caretakers in our network do the following:
Upon your request, wear a mask at all times.
Report any symptoms or potential exposures and get tested immediately.
Put on clean clothes before visiting your home
Take off their shoes and wash hands after entering your home.
Be transparent about all other exposure risks (other families or in-person work) so that you can make an informed decision when you book care.
Connect with providers who can (at minimum) help with all of the following needs:
Newborn education
(learning how to take care of your newborn)
Feeding support
(even when you are asleep)
Light housework
(e.g. tidying up in the kitchen, baby's laundry)
Light meal prep
(e.g. preparing sandwiches, salads, heating up a meal)
Sibling support
(taking care of other children while you look after baby)
Meet some caregivers in your community
Postpartum Doula (Day & Overnight) | Winthrop, MA
Sondra is a postpartum doula who offers evening and overnight support. In her spare time she enjoys horse riding (all year round) with her teenage daughter. Prior to becoming a doula, she was a school teacher and has a Masters of Education, UMass Boston.
Postpartum Doula (day & overnight) | Plymouth
Bry is a proud mom of 4 children including twins and it was her experience becoming a mother that was the driving force behind inspiring her to work with families in the 4th Trimester. She and her family spend tons of time outdoors (she's a hockey mom!). Bry received her undergraduate degree in Psychology at Carrie College with a minor dance and used to teach ballet.
Norah has been looking after newborns and young children as a nanny and now as a newborn specialist for more than 12 years. Originally from Ireland, Norah came to Boston 30 years ago after graduating from Culinary School. She absolutely loves working with babies and helping new parents feel rested when they get home from the hospital. She still dabbles in her passion for cooking, dropping off homemade Irish soda bread and stews to her clients and loves a good outdoor grill in the summer!
Most providers charge $30-40/hr and have a minimum 4 hours for daytime and 8 hours for overnight
Speak with us to figure out if Help at Home is right for you
Fill out the form below and we will get back to you as soon as possible to discuss your needs.