At WellNested, our goal is to be the experts in postpartum care so you don't have to be. Each of our providers must pass a rigorous vetting process that is unique to each category to ensure they have the knowledge and experience necessary to excel in their specific role and that you feel safe welcoming each WN care provider into your new family virtually or at home.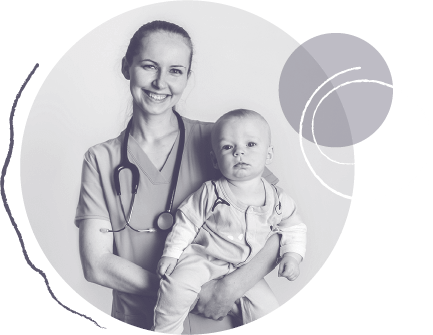 At a minimum, each WellNested Verified provider must meet the following minimum qualifications:
Female Founded. Built in Boston.
WellNested is founded by two women passionate about the health and wellbeing of all families.
Stephanie Rampello
Stephanie was born, raised and educated in Mass among a family of doctors & nurses, and found her true passion in life during her first job in a hospital. Believes health & happiness go hand in hand.
Karina Akib
Karina hails from Australia, where she noticed that all of her friends got much better postnatal care than we do in the States. She spent her career using tech to improve the lives of those need it most (before moving to Boston and making it her home). Believes in working towards a mission bigger than herself.
Both met at MIT Sloan where they became fast friends. After seeing friends, family and colleagues struggle to navigate accessing the right care after birth - and seeing how much better the experience could be based on the care being provided to women in the UK, France, Germany, Australia, Singapore and others - they knew being a new parent didn't have to be so difficult. And they knew they could do something about it. That's how WellNested was born.