(With local Arlington based IBCLC, Heather Bingham)
We receive a lot of questions from new families asking about how effective virtual visits can be. So to answer your questions, we've roped in an expert to share her perspective and experience on delivering care virtually during the pandemic, how she can assess weight gain and intake as well as latch issues virtually.
If you'd like to book an appointment with Heather, you can book her through WellNested here. Heather is offering Virtual, Virtual with Scales and In-home visits.
Can a virtual visit be helpful?
Yes! It's common to worry that a visit with no physical contact may not be as effective as in-person, but there is a wealth of research on the subject that suggests otherwise.
A skilled lactation consultant can often see exactly what needs to be improved and give an excellent verbal description of what needs to change.
Most will also have props and visual aids to help with this. I have actually found that by needing to rely upon description, clients are actually better able to learn and continue with improved latching after our visits.
In addition, during virtual visits, the necessary presence of a support person provides an opportunity for them to learn as well, and thus better able to support your breastfeeding after the virtual session.
Are virtual visits covered or reimbursed by insurance?
Insurance is required to cover or reimburse virtual visits in Massachusetts.
Massachusetts recommends that virtual be used as a first resort whenever possible and that in-person visits be reserved for situations that cannot be helped by virtual. (See links below)
How can you help with slow weight gain, slow feeds, poor intake via a virtual visit?
For slow weight gain, I typically start by reviewing a detailed history, looking for likely causes of low supply.
When possible, I do a weighted feed, which uses a special, sensitive scale to weigh a baby before and after a visit. I have hired a helper to provide these scales during virtual via no-contact drop-off and pickup.
Weighted feeds provide valuable information about efficiency at the breast, and tell us much more about supply and milk transfer than pumping.
We can pinpoint differences in transfer between breasts, using different positions, tools, and techniques. This also allows us to track a baby's progress at the breast, and minimize unnecessary pumping, when milk transfer is not the issue.
I am having latch pain, or a baby who can't latch, I can't possibly be helped by a virtual visit, can I?
Actually, I have found that a virtual visit allows me to identify and provide helpful suggestions about latching in the majority of cases.
In a situation where special tools are needed, like nipple shields, I can have them dropped off. Even in cases where clients have had in-person help, at the hospital or doctor's office prior to our visit, I have found that virtual has been helpful. This may be due to the fact that my consultations are longer and more in-depth than many office visits.
In the rare cases where home visit is deemed necessary, what can I do to make it as safe as possible for all involved?
Have as few people present as necessary. Either just the breastfeeding parent, or the parent plus a support person.
Conducting the visit in a space with good ventilation, for example, open windows, fans or AC running, or even outdoors, if a private space is available.
Ensure that everyone present (older than the age of 2) wears a high quality mask with no exhalation valve (no bandanas, no neck gators).
Maintain a distance of 6 feet throughout the visit, minimizing contact and time spent closer to essential demonstrations of techniques or physical examination.
Minimize talking when closer than 6 feet.
All present should avoid eating or drinking during the visit. If drinking is necessary, leaving the visit space to sip water, and keeping unmasked time to a minimum.
CDC Recommendations for cases where in-person support is deemed necessary:
For all home visits regardless of the client or family's COVID-19 status:
Require the client as well as any other household members aged 2 and older to wear a mask. Because of the danger of suffocation, do NOT put masks on babies or children younger than 2 years. Masks should also not be worn by anyone who has trouble breathing, is unconscious, cannot move, or is otherwise unable to remove the mask without assistance. Information on how to wear a mask is available.
When not providing hands-on support or close observation, stay at least 6 feet away from the client and others in the home. Masks should be worn at all times and are even more important when less than 6 feet apart.
Wear disposable gloves when touching the client or the child. Wash hands with soap and water for at least 20 seconds when entering and leaving the home, when adjusting or putting on or off masks, and before putting on and after taking off disposable gloves. If soap and water are not readily available, use a hand sanitizer that contains at least 60% alcohol. Learn more about proper handwashing. Safely dispose of gloves after use.
Clean and disinfect surfaces and equipment such as infant scales.
More information from the state about virtual visits
The CDC states that "During the COVID-19 pandemic, lactation specialists should use alternative approaches, such as telemedicine, to provide lactation support services whenever possible, particularly when providing support to breastfeeding dyads with suspected or confirmed COVID-19. (https://www.cdc.gov/coronavirus/2019-ncov/hcp/care-for-breastfeeding-women.html) (updated 11-16-2020.
---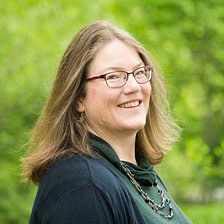 Heather Bingham, IBCLC is the owner of Boston Lactation, LLC. She has been supporting breastfeeding families in the Boston area since 2003, and a lactation consultant since 2008. She loves helping new parents achieve their breastfeeding goals, and finds home visits to be a wonderful way of doing this. Heather has transitioned to doing primarily virtual lactation consultation during the COVID-19 pandemic.